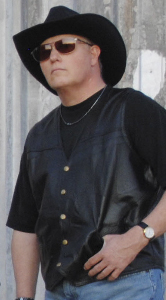 Mark Klink is a keyboard player, originally from Southern California started a band with drummer Matt Sorum (Guns n Roses, Velvet Revolver and The Cult) and formed a band called Liquid Earth and later - Prophecy, of which Matt was a founding member. Mark played the Hollywood rock clubs Gazzarris, Troubador, and The Whiskey a Go Go. and later played with The Strangers. More recently (2009/2010) Mark has performed with legendary blues artist Moody Scott..
Paul Gurvitz, rock legend and founding member of UK rock powerhouses; Baker Gurvitz Army with Ginger Baker , Three Man Army, and Gun, has assembled his newest venture aptly titled; the New Army. Originally from England, Paul moved to LA to continue his successful, multi-platinum songwriting career. After recently moving to Arizona, Paul has put together another band to perform on stage once again; hence, the birth of "The New Army".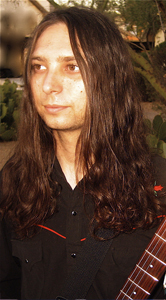 Coming from a family of musicians, Ricky Serrano began playing guitar at the age of nine. A native of Arizona he was introduced to the professional music scene playing his first gig at the age of 12. Serrano has since performed locally as well as nationally. With a passion for guitar and musical versatility, the guitarist has played with a multitude of musicians and bands of various genres and styles including the Phoenix band Crash Street Kids who have released five albums to date and garnered several accolades in the U.K. and the U.S.